Marty and I are asking the community to rally around us in our time of need. As you know, it's been almost four years since Marty bravely took action to save Justina's life.
It was Marty's birthday on Monday -- the third that he spent behind bars for doing the right thing. He has a hearing scheduled for tomorrow at 2:45pm at Moakley federal courthouse in Boston. Last week the prosecution filed a motion calling Justina a liar and seeking to block Marty from even talking about what happened to her at his trial. That motion will be decided in the months that follow by a judge who was on the board of advisors at an organization which accepted $50,000 from the hospital that tortured Justina just five months before Marty was arrested. We're asking for your help to see to it that all this blatant corruption backfires on them:
If you live in/near the People's Republic of Taxachusetts, first let us share our sympathies comrades, and second we'd really appreciate it if you'd show up and help us give the government the stink eye it rightfully deserves.
No matter where you live, please call some of the local news outlets who remember Justina's ordeal and tell them it will be worth their while to send reporters and ask why two judges with deep ties to BCH have been deciding this case:
We're now over a year into the Trump presidency and it's long past time to bring Marty home and fire the corrupt evil bastards behind this travesty: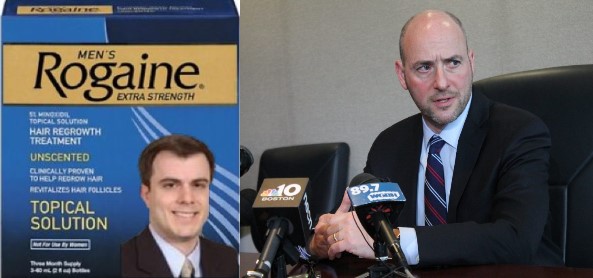 Federal prosecutors David D'Addio (left) and Andrew Lelling (right) serve at the pleasure of President Trump… at least theoretically…
Marty Gottesfeld is a Republican Senate candidate against incumbent Elizabeth Warren and an Obama-era political prisoner. You can donate to his political campaign at VoteMartyG.com and legal defense fund at FreeMartyG.com. If you'd like to publish Marty's work at your outlet, contact FreeMartyG.