The attorney general and the dirty DOJ probably already have enough to arrest, try, and convict Barack Obama, but since they won't, you can join nearly 8,000 Americans who have signed the White House petition to fire Jefferson Beauregard Sessions "for all the obvious reasons" by clicking here.
First, let's clear up some common misconceptions. Former President Barack H. Obama no longer has presidential immunity since that only protected him while he was in office. On the other hand, current President Donald J. Trump does have immunity. Further, as a matter of law, the immunity which Obama previously enjoyed from the time of his inauguration on January 20, 2009 until he left office on January 20, 2017 does not stop the DOJ from prosecuting now for crimes in which he may have taken part during his administration. Nor would it stop a local DA from pursuing state/local charges against him.
Second, law enforcement would only needs to show probable cause in order to make an arrest or to obtain either a wiretap or a search warrant and that's a much lower burden of proof than "beyond a reasonable doubt." In fact, that hurdle is so low in federal court that it is commonly the subject of a cliché joke: they say the feds can indict a ham sandwich and I'd like to add that they can convict it of being turkey.
Indeed, I personally know a lot of people being held without bail right now by the feds on much flimsier evidence than what is known about the bogus Steele dossier, the dishonest FISA wiretap applications, and the contents of the Strzok-Page texts, which say that "'POTUS wants to know everything we're doing."
How flimsy? Based on innocent sounding text messages and/or phone conversations along with so-called "expert" testimony from federal agents alone, people get convicted of federal conspiracy charges all the time without any physical evidence whatsoever. The feds can and do claim that just about anything was a code word for just about any illegal activity or controlled substance.
In one such infamous case, they convicted a guy of conspiracy to traffic drugs because he spoke about purchasing soy sauce and then in fact actually purchased soy sauce. However, a DEA agent told jurors that in his "professional experience," he was sure that "soy sauce" was code for drugs. The jury bought it even though the defendant was able to produce receipts for the soy sauce which he had really purchased and despite the glaring reality that the feds hadn't actually caught the defendant with any drugs.
Now compare that to the situation with the Steele dossier, the FISA wiretap applications for Trump's presidential campaign, and the Strzok-Page texts. It's a federal crime to perjure a wiretap application or to otherwise perpetrate a fraud upon the court or merely to conspire to do such.
Yet, instead of making arrests and then squeezing people to cooperate – as Mueller is trying to do in his so-called "investigation" – Sessions does nothing. Nor will he hire a second special prosecutor to do the job. And there's something really wrong with that.
Meanwhile, the president has been very vocal (1 2 3 4) that he would have chosen a different attorney general if Sessions had been upfront with him in the first place. To be sure, firing Sessions now would be costly, but as I argued in my article, "If You Love This Country Sign Here to #FireSessions," it would also be worth it. I understand that many people have lost faith in petitions as drivers of change and I would doubt that any petition could convince President Trump to do anything which he didn't otherwise want to do.
However, this petition to fire Sessions isn't meant to convince President Trump that letting go of Session is the right move. It's about demonstrating that no matter what the pundits and legal advisers have to say against the idea, everyday Americans would back the president should he do it.
And there would also be a final, great, poetic justice as well as cyclical irony about the DOJ arresting Obama.
You see, more than 100 years ago, there was an inmate named Charles Justice serving time in the Ohio State Penitentiary in Columbus. It was his job to clean out the execution chamber after each use of the electric chair.
After a bit, Charles Justice helped improve the device to make the process smoother and less gruesome. He pioneered the use of metal clamps rather than leather straps.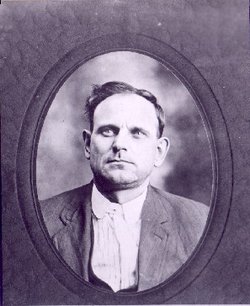 The electric chair which Charles Justice improved used metal clamps, to better secure the inmate to the chair so they wouldn't squirm as much and minimize the production of burnt flesh. (Findagrave.com)
Eventually, he was released. But then in short order, he was convicted of murder and wound up dying in the very same electric chair that he had helped streamline.
Now, as I argued over at Red State more than a year ago, before I lost faith in Sessions myself, the Obama administrations took the political weaponization of the Justice Department to new heights. President Obama and Attorney Generals Holder and Lynch made it a far more efficient instrument of destruction. Now it's Obama's turn to sit in it.
Please sign here if you agree.
You can help the author through his unjust incarceration at the hands of crooked federal prosecutors by visiting FreeMartyG.com and donating or following the FreeMartyG social media pages.