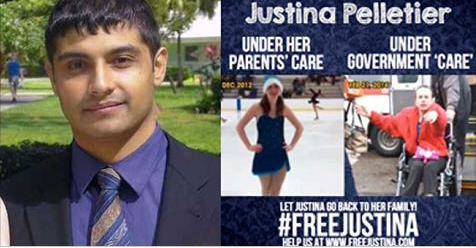 Note: Martin Gottesfeld was featured by Infowars for defending Justina Pelletier when she was maimed at Harvard-affiliated Boston Children's Hospital (BCH), leading to his imprisonment without bail by a Harvard-affiliated judge and Obama-appointed prosecutors. See FreeMartyG.com, the FreeMartyG Facebook page, and the @FreeMartyG Twitter account for more info.
President Trump isn't alone in being selectively and vindictively targeted by less-than honest Obama-era DOJ personnel while the real criminals enjoy immunity. However, everyone knows Hillary's various transgressions. They've been so widely and frequently reported that many people are unfortunately but understandably numb to them. There's just not a lot of emotional resonance left in the "Crooked Hilary" narrative and its now a bit like beating a dead horse. In contrast, Justina's case and mine are new to many, with many more having lost track of the saga in 2014. Plus, unlike Hilary and her protectors, media outlets on both sides of the political aisle from Rolling Stone to Infowars, from Michelle Malkin to HuffPost, and many more have taken Justina's tormentors and their guardians to task. This ongoing travesty also demonstrates that the unfairness that the Trump administration has been facing is just the tip of a gigantic iceberg that has left Justina to speak from her wheelchair while I, who fought the corruption that crippled her, have been held without bail by a crooked judge for nearly two years.
Meanwhile the so-called "healers" that billed Medicaid hundreds of thousands of dollars to "treat" Justina for a mental condition it seems they knew she didn't have as well as to violate her civil and human rights and later perjure themselves, are apparently untouchable because Obama-era federal prosecutors won't take any action whatsoever against their own ivy league alma mater's $2 billion pediatric teaching hospital. They won't even launch an investigation into what happened to her and they have threatened people for pointing this out online.
With connections like these, it's no surprise that Boston Children's gets $225 million in annual federal funding, the most of any such institution. So much, that it snuffs out a lot of its local competition, fairly or not.
How far up does this case go? Well, I've mapped may of the connections in a longer article over at WND, but in addition to what's listed there, the Boston Globe noted in May that the current Acting U.S. Attorney in Boston, William Weinreb,"is a Harvard Law School friend of Deputy Attorney General Rod Rosenstein." Perhaps that helps explain the seemingly impenetrable cover Weinreb's office has enjoyed in prosecuting my case and in not prosecuting Harvard's Boston Children's Hospital – no matter how much bipartisan media fire they take for such a glaring injustice.
Indeed, while attending law school, Weinreb was the treasurer of the Harvard Law Review, where Obama would later be editor-in-chief. And guess who Harvard is now considering to be its new president…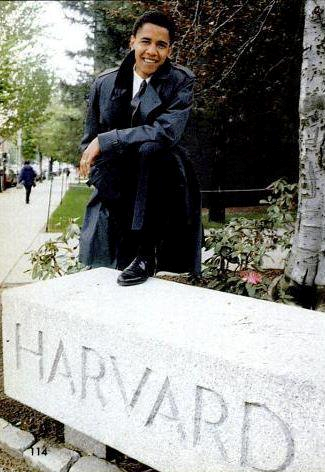 Former U.S. President Obama is now being considered for the top position at his alma mater, Harvard University.| Obama campaign
"Pizzagate," eat your heart out. And President Trump, you are not alone.